16th October 2023
Her Royal Highness The Duchess of Gloucester attended a masterclass in Belfast, featuring performances by some of Northern Ireland Opera's emerging classical artists.
Two recent winners of the Glenarm Festival of Voice, sopranos Anna Gregg and Ellen Mawhinney, with pianist Frasier Hickland, all classical artists from Northern Ireland, took part in a working rehearsal session on Friday 13 October in Belfast, with an audience including HRH The Duchess of Gloucester, President of the Royal Academy of Music.
HRH The Duchess of Gloucester was part of a small audience for this event, led by Northern Ireland Opera's Artistic Director Cameron Menzies, with repertoire including an aria from 'La Bohème' by Puccini, duets from 'Le Nozze di Figaro' by Mozart and 'Giulio Cesare' by Handel and German lieder by Schubert, accompanied by pianist Frasier Hickland.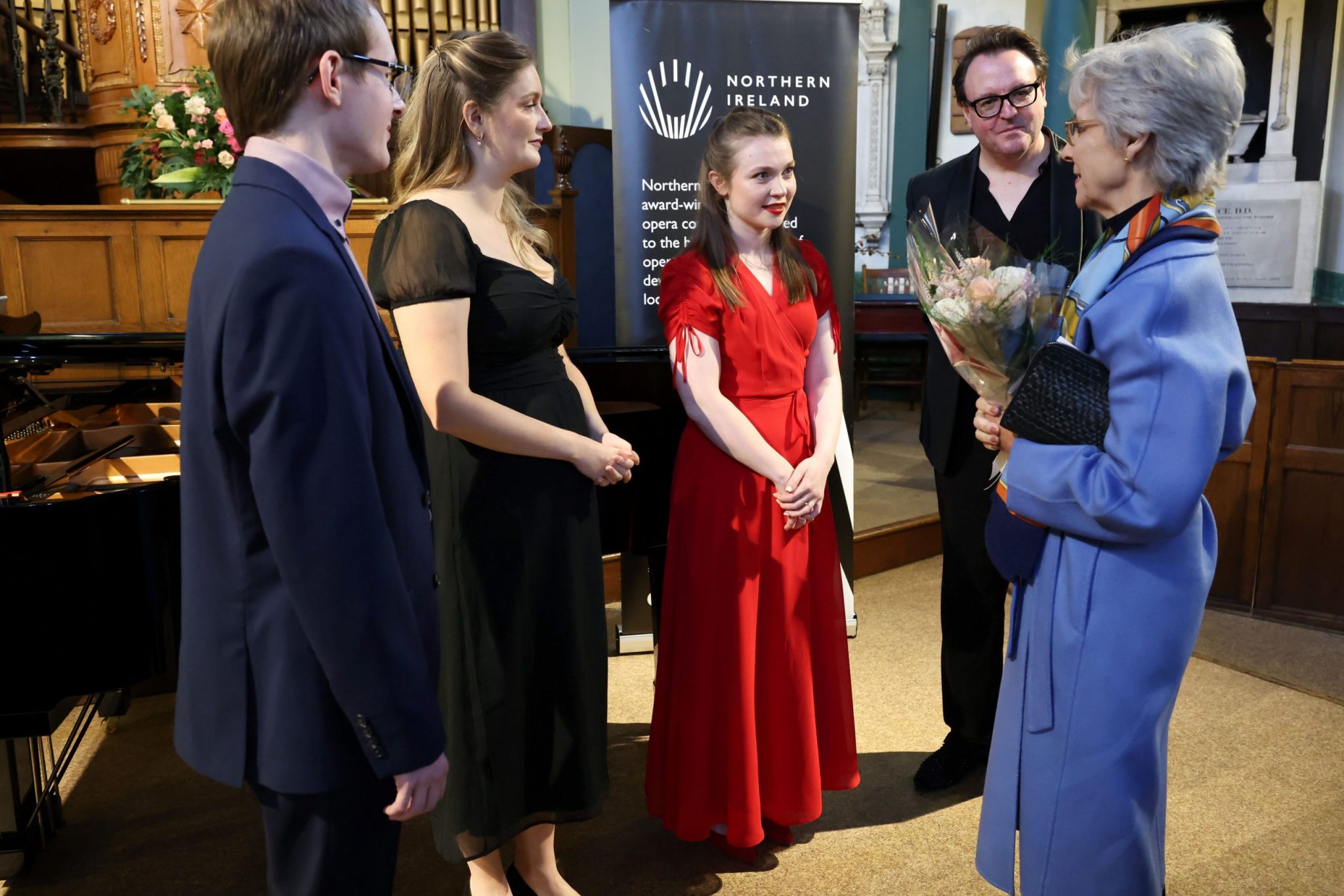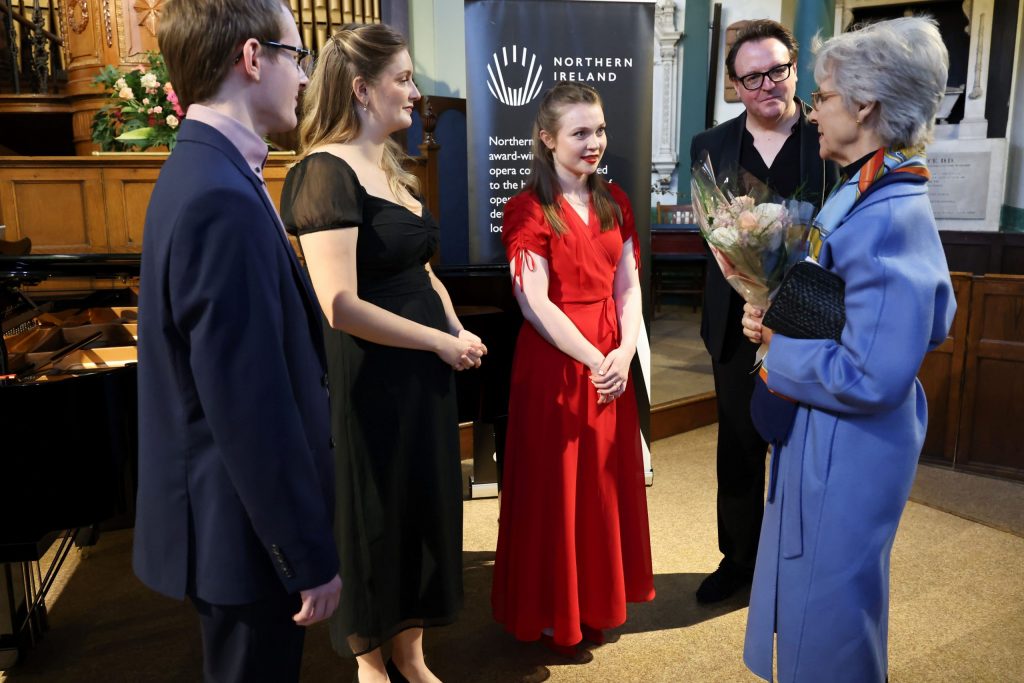 Cameron Menzies, Chief Executive and Artistic Director said, 'Northern Ireland Opera is committed to the development of local talent and providing opportunity for emerging artists to flourish. Seeing the progression of someone like Frasier Hickland who has now been the repetiteur for NI Opera's productions of 'La Bohème', 'La Traviata' and 'Tosca provides him with the much-needed paid hours in a rehearsal room. 2024 will see Frasier take on the role of Music Director for 'The Juniper Tree' for NI Opera.
Through our events such as the Glenarm Festival of Voice and the year-long programming from Northern Ireland Opera, these exceptional artists have been provided world class tutelage and professional experience. It was a delight to be able to share the immense talents that are within Northern Ireland with Her Royal Highness the Duchess of Gloucester.'
The Duchess of Gloucester is a keen supporter of music and its benefits and is Patron of a range of organisations and charities with a focus on the positive impact of a musical education. Northern Ireland Opera were delighted to invite her to observe one of our working sessions in First Church Belfast, a venue which is home to a wide range of events supporting and developing young music talent in Northern Ireland.