The NI Opera Studio
The Northern Ireland Opera Studio, (previously known as the Young Artists Programme) has been running since 2011 and to date has supported 39 emerging opera singers, helping prepare them for their future careers. It has offered its members a programme which includes studio-scale productions, recitals, and opportunities to be involved in main-stage productions. The singers have benefitted from individual coaching, masterclasses with leading international artists, as well as professional mentoring, career guidance, and language coaching. Additionally, the Studio members have played an active role in Northern Ireland Opera's outreach work. During the course of their year with the Studio, the singers build a long-term professional relationship with Northern Ireland Opera.
This year for the first time Northern Ireland Opera will take in two cadres of talented professionals working on the island of Ireland.  Previously limited to opera singers, the Studio will now also provide professional development and paid training opportunities in the creative and technical disciplines which are key to bringing an opera to life on stage.
Applications to join the Studio open each spring. Follow us on social media or sign up to our newsletter to be the first to find out how to apply.
Find out more about the Studio in the link on the left.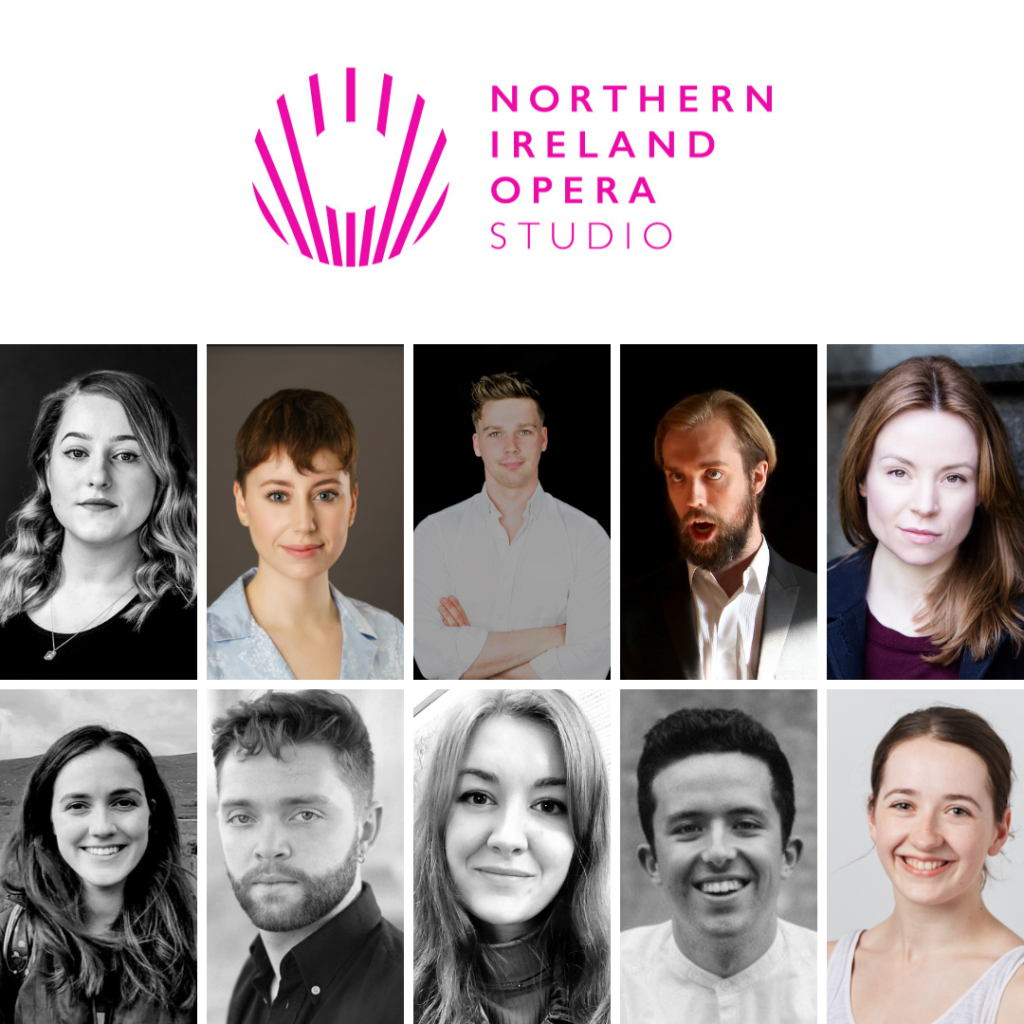 ---
The Associate Artists
The Associate Artists were originally brought together by Northern Ireland Opera to bring live music safely to communities during the pandemic in 2020.
We made the decision to continue the programme indefinitely, both to provide singers who are further along in their careers with performance opportunities in Northern Ireland and to give us the capacity to work with singers to bring music and singing to communities across Northern Ireland on a regular basis. Find out more about the Associate Artist in the link on the left.