23rd July 2021
Northern Ireland Opera Studio announce their new members for 2021 to 2022
Northern Ireland Opera Studio is delighted to introduce the new Studio cadre for 2021 to 2022. For the first time this year, as well as our opera singer members, we will take on six new creative and technical Studio members.
These Studio members will be able to experience working on main stage productions, masterclasses, mentoring and will work with the Studio's opera singers, who will be announced in July, to create a range of events and smaller productions across the year of their Studio membership. Northern Ireland Opera is grateful to interview panelists Choreographer Jennifer Rooney and Designer Leslie Travers for bringing their vast expertise to the panel and to helping Northern Ireland Opera make this year's Studio selection from the many impressive candidate interviews and presentations.
Top Row L-R: Andrea Ferran; Theatre and Opera Director, Zara Jackson; Stage Manager, Bethan McDonnell; Costume Designer Bottom Row L-R: Michael McEvoy; Choreographer, Matthew Quinn; Conductor, Roisin Whelan; Choreographer
Cameron Menzies, Artistic Director of Northern Ireland Opera comments, "Northern Ireland Opera is very proud to offer these brand-new paid training opportunities for creative and technical young artists through our NI Opera Studio programme. Creating these opportunities is a cornerstone in our commitment to developing and maintaining our local artists and the arts sector. These creative and technical practitioners will have the opportunity of working across all of the NI Opera programming, from our main stage work, recital and concert work, our Associate Artists programme, Outreach projects, our film content and they will also have the opportunity to produce work of their own in collaboration with the NI Opera Studio's opera singers: the new intake will be announced in July. We are very proud to include these six remarkable artists as part of the NI Opera Studio and we look forward to being about the showcase their extraordinary work for you in the next year."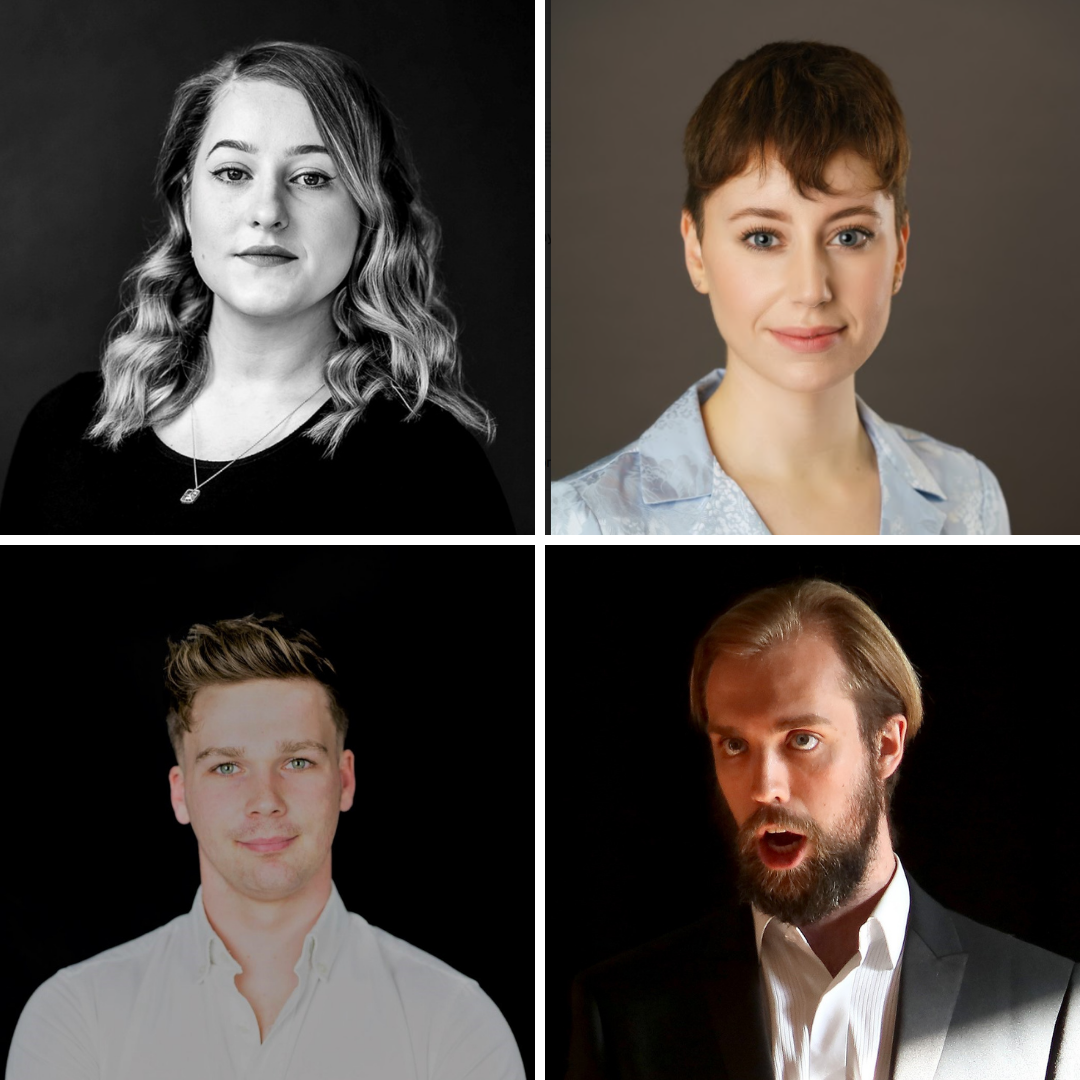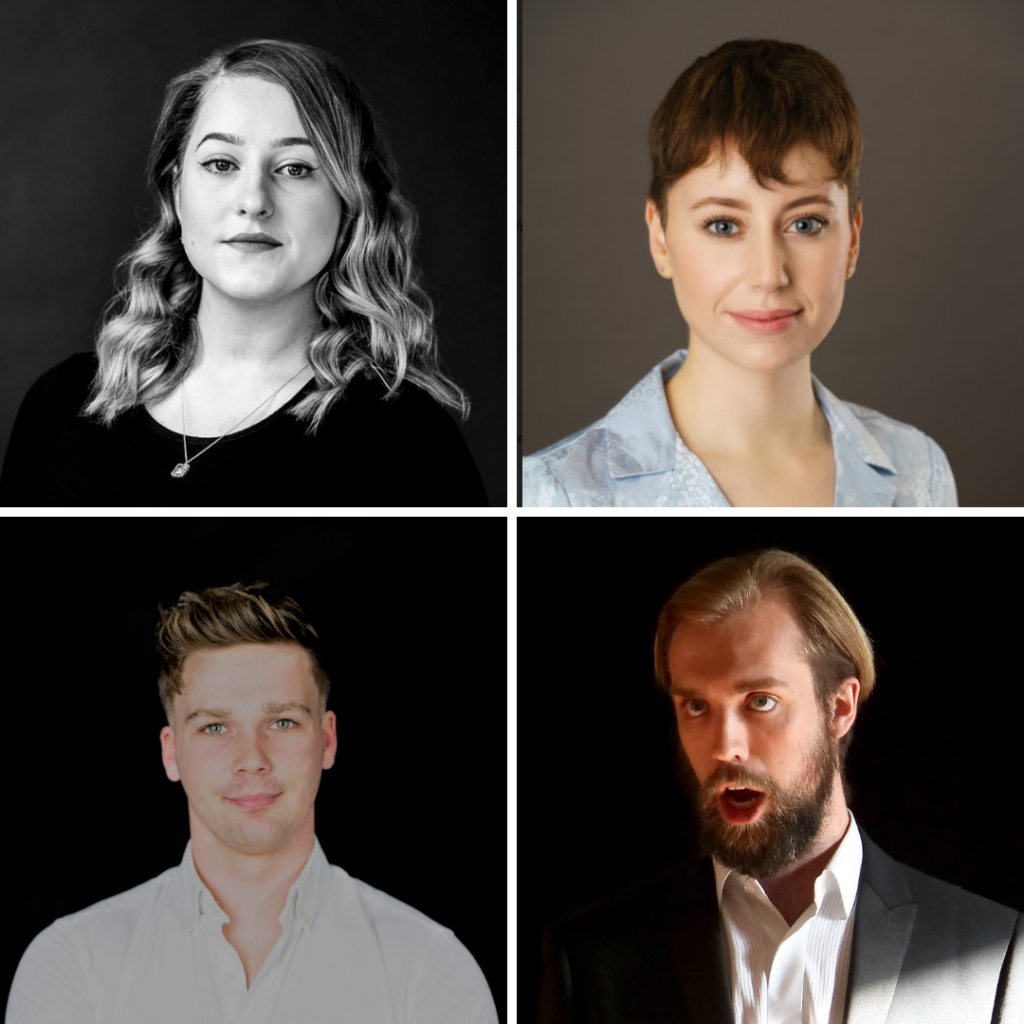 The opera singers who will join the NI Opera Studio for 2021-22 are, clockwise from top left, soprano Jade Phoenix, mezzo-soprano Erin Kennedy, tenor Owen Lucas and bass Fionn Ó hAlmhain.
Northern Ireland Opera is principally funded by the Arts Council of Northern Ireland; Noirin McKinney, Director of Arts Development, said, "The Arts Council is immensely proud to support Northern Ireland Opera and the NI Opera Studio Programme, thanks to National Lottery players. As a development agency for the arts in the region, we are committed to providing valuable and meaningful opportunities for artists, musicians and creative practitioners to develop their professional careers. The NI Opera Studio offers an incredible opportunity for creatives to take that all important next step in their career and we wish everyone involved every success."