18th July 2023
Five finalists are announced for Northern Ireland Opera's 13th Glenarm Festival of Voice
Five opera singers selected from applications from across the island of Ireland will be travelling to Glenarm at the end of August for three days of intensive coaching before taking part in an exciting live competition in front of a live audience and jury panel.
The evening will be hosted by NI Opera's Patron, broadcaster Sean Rafferty and the audience will hear arias, Irish art songs and ensemble pieces. The jury panel will select the winner of the Deborah Voigt Opera Prize and the Song Prize and the audience will be able to vote for the winner of the Audience Prize.
The five finalists selected for 2022 are: Anna Gregg (soprano), Petra Wells (soprano) Anna-Helena Maclachlan (mezzo-soprano), Cathal McCabe (tenor), Ryan Garnham (baritone) and the Peter Rankin Piano Intern for 2023 is Doireann O'Carroll.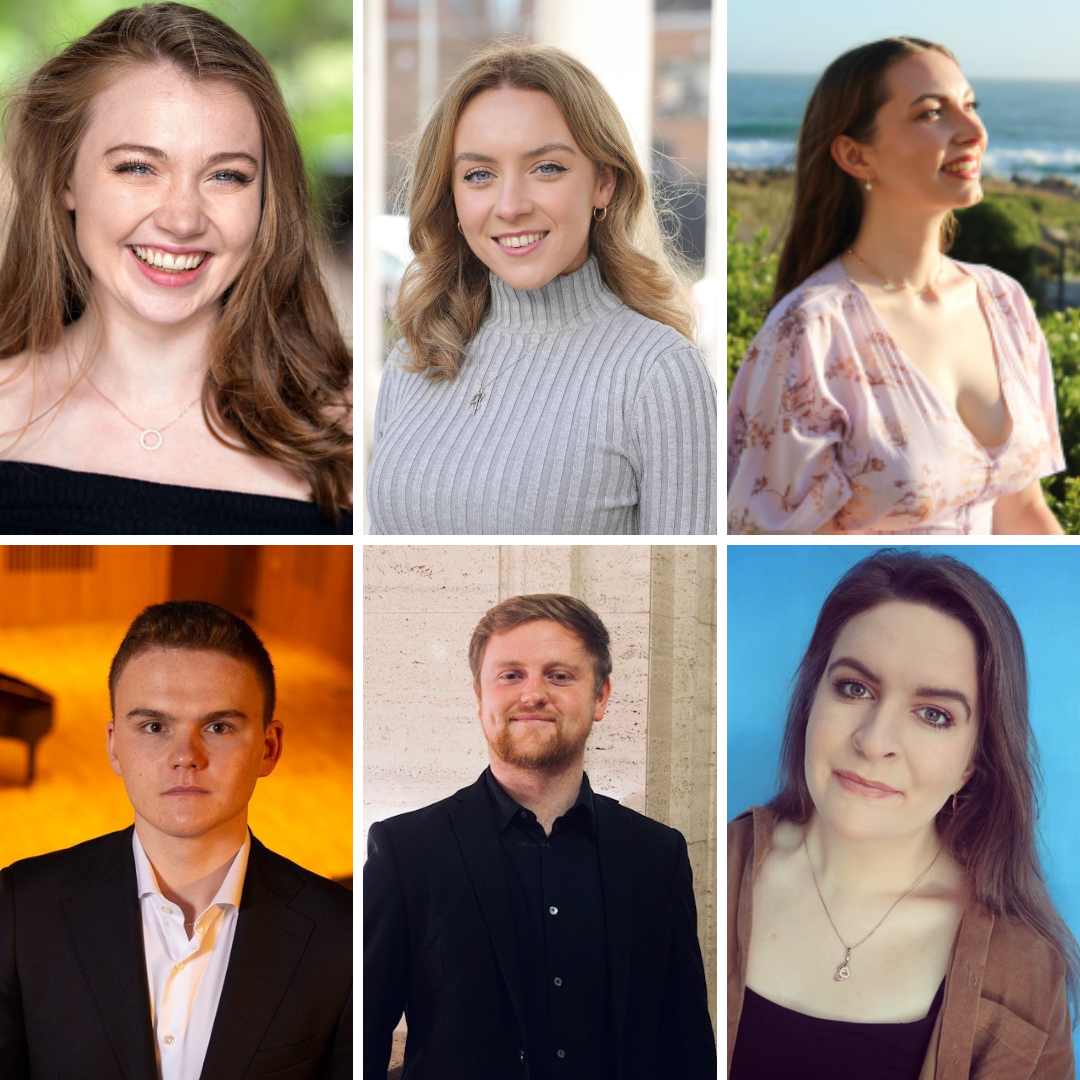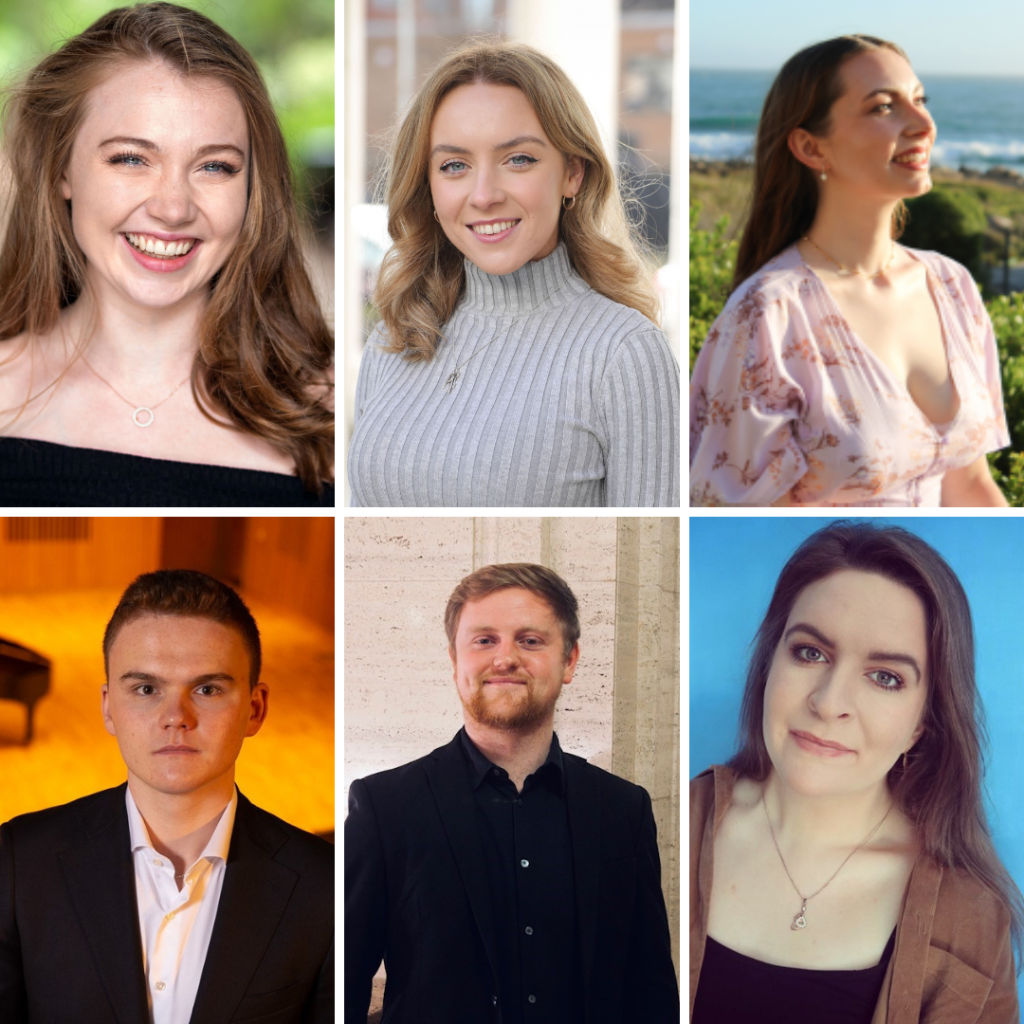 Image: Top row l-r: Anna Gregg, Petra Wells, Anna-Helena Maclachlan, Bottom row l-r: Cathal McCabe, Ryan Garnham and Peter Rankin Piano Intern Doireann O'Carroll
The team who will coach the finalists includes Dr Ingrid Surgenor, Professor Mark Wildman and pianist Simon Lepper. They will work with the finalists on their competition repertoire across the weekend in the build-up to the Competition Finale on Sunday 27th August at 6.30pm in Glenarm's Church of the Immaculate Conception.
Professor Wildman joins the coaching team this year for the first time and comments:
'It is a great honour to be invited to become a coach/judge at the Glenarm Festival of Voice. I have heard so much about the wonderful singing and music making that takes place in Glenarm each year that I look forward with great excitement and anticipation to meeting and working with all the singers, helping them to enjoy their singing and fulfil their potential in August this year.'
The 13TH Glenarm Festival of Voice also features three recitals with NI Opera's festival partners, BBC Radio 3, which will be recorded live and open to audiences for the first time since 2019. This year's recitalists are tenor Nicky Spence (8pm, 25th August), mezzo soprano Marta Fontanals-Simmons (8pm, 26th August) and baritone James Atkinson (3pm, 27th August) and will take place in St Patrick's Church, Glenarm. The theme selected by BBC Radio 3 for this year's recitals is 'From the Salons of Great Women'.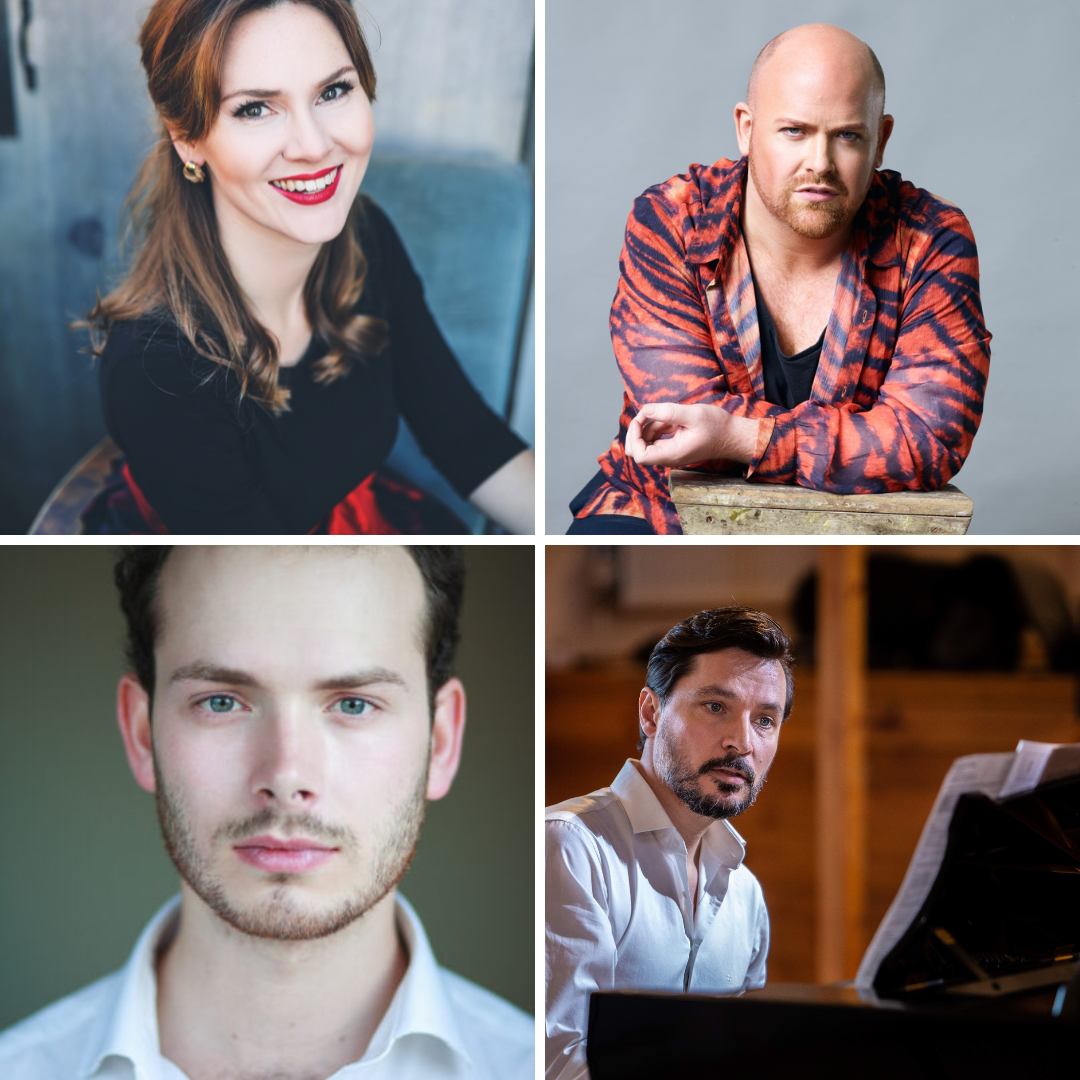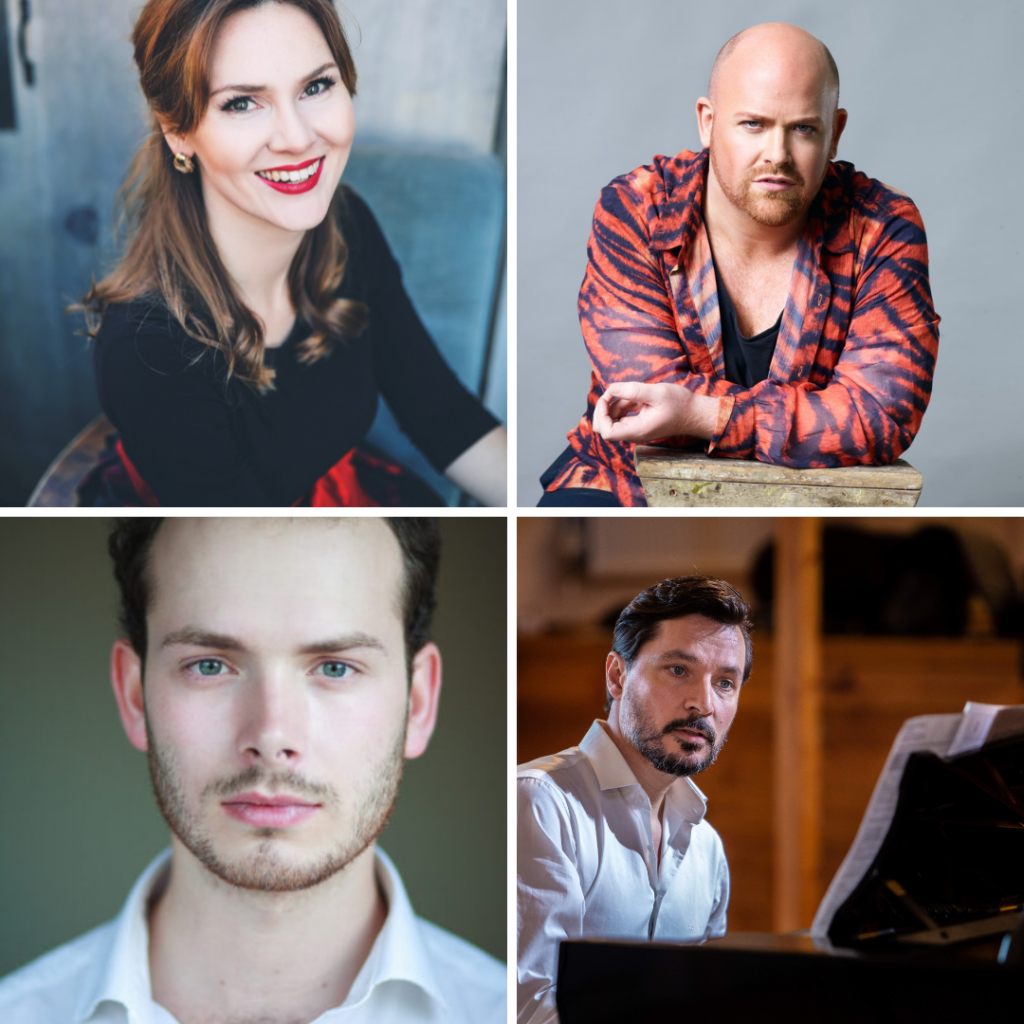 Clockwise from top left: Marta Fontanals-Simmons, Nicky Spence, Simon Lepper, James Atkinson.
Tickets for the BBC Radio 3 recitals can be applied for via a ticket draw at https://www.bbc.co.uk/showsandtours/shows.
NI Opera will also be welcoming the 2022 winner of the Festival's Song Prize, soprano Hannah O'Brien with pianist Tristan Russcher to the historic Londonderry Arms in Carnlough where she will perform an afternoon recital on 26th August from 3-4pm.
Free family friendly music and creative activities will be taking place in Glenarm on Saturday 26th and Sunday 28th August, as part of the Festival – details will be listed on the NI Opera website in August.
Click here to find out more information and book.
NI Opera are grateful for the support of the Arts Council of Northern Ireland, the Esme Mitchell Trust, the Garfield Weston Foundation, The Priests Charitable Foundation and Glenarm Castle.