'White Ribbon' is a collaborative anthem created in support of the White Ribbon Campaign, a global movement to end male violence against women.
'White Ribbon' was commissioned by Northern Ireland Opera working jointly with Women's Aid ABCLN and the Ulster Orchestra in response to the devastating impact of domestic abuse which has escalated during the pandemic and lockdown period.  The anthem was co-written by Ruth McGinley and Duke Special, reflecting the voices and experience of women affected by domestic abuse.
Northern Ireland Opera has also created a short film discussing the reasons behind commissioning this work, featuring the song performed by Jolene O'Hara and Ruth McGinley and filmed in the Ulster Museum which will be available to watch here from 7pm on 26th March 2020.  In 'Creating the Anthem' Ruth talks about the creative process and the experiences, both her own and others, which have informed and inspired this song, with interviews also with vocalist Jolene O'Hara and NI Opera's General Manager Clíona Donnelly. You will also find out more about how to help by signing the White Ribbon Charter to help end male violence against women.
The full single, recorded with vocalist Jolene O'Hara, pianist and co-writer Ruth McGinley, the Ulster Orchestra and NI Opera's Associate Artists will be available to watch on YouTube and to download from 9th April with proceeds going to Women's Aid ABCLN.  See below for an image of the recording day in the Waterfront Hall:  you can presave the single, for which proceeds go to Women's Aid ABCLN via this link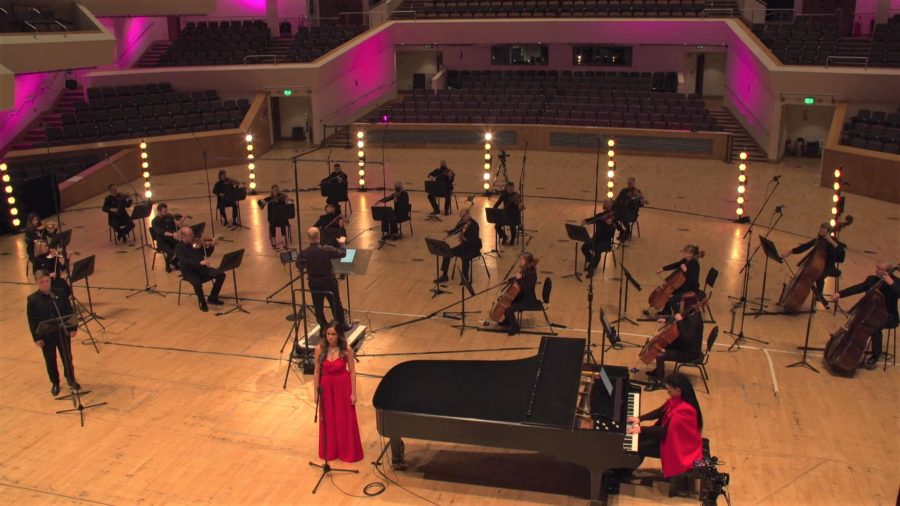 Further Information: