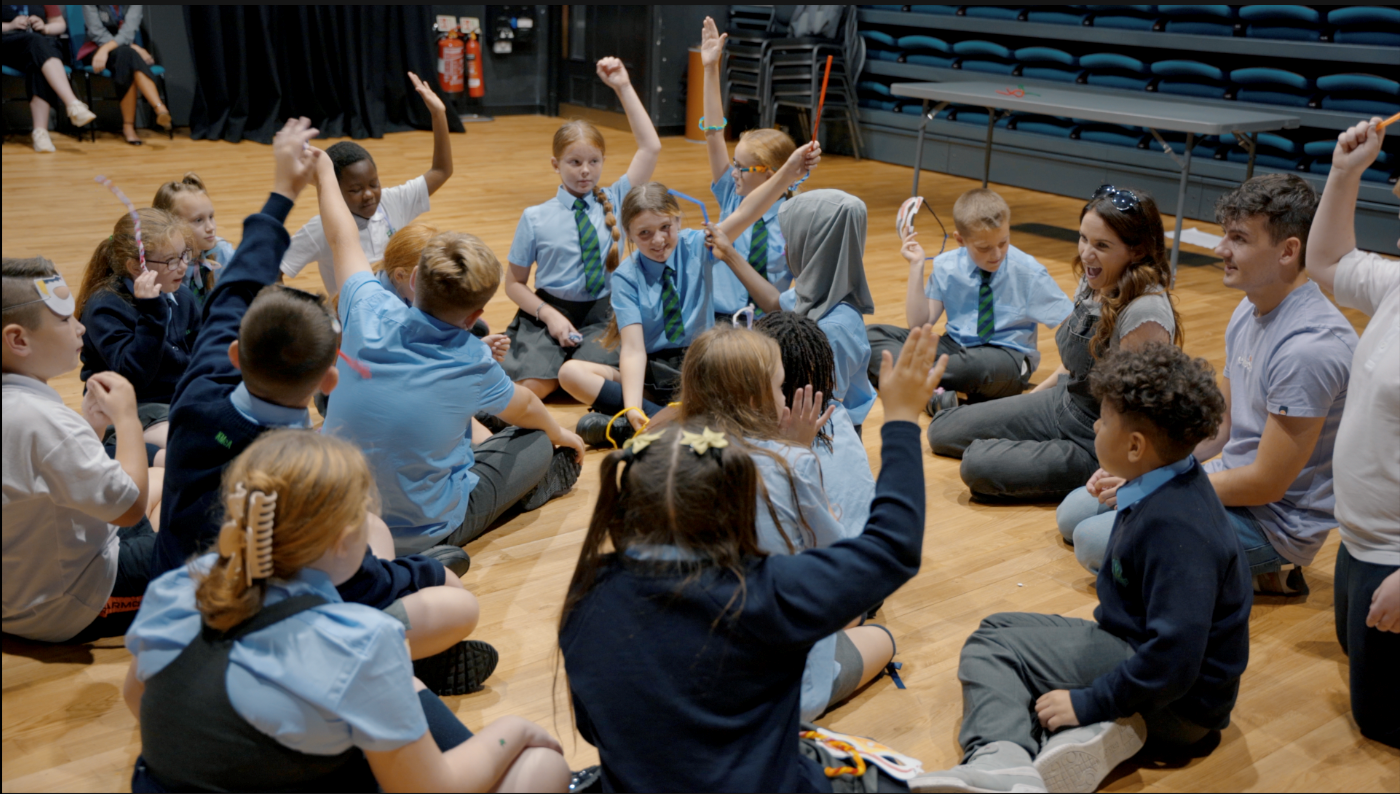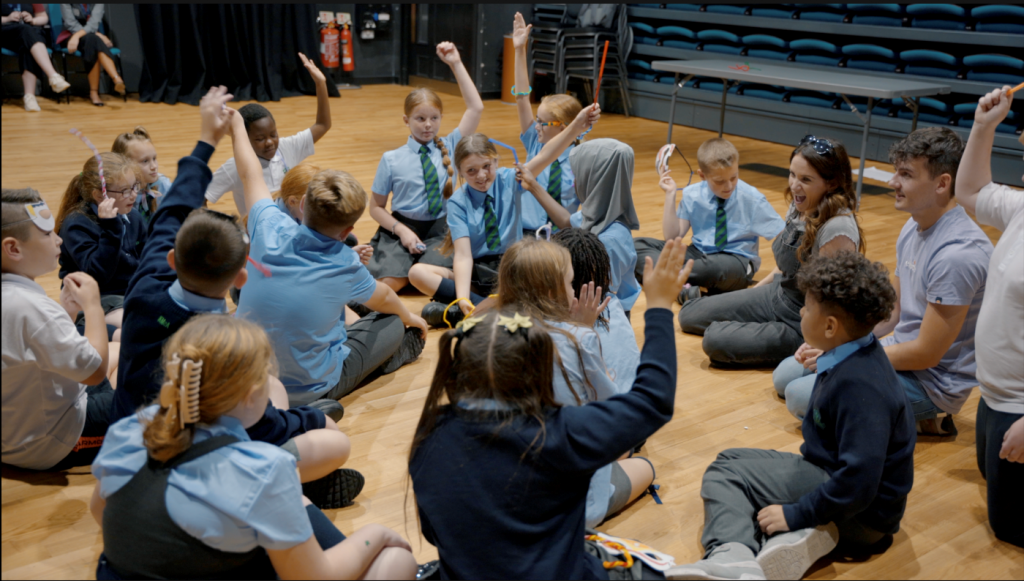 Since 2010 we have been working with young people, youth groups and schools, providing access to music, theatre, dance and creative workshops both in schools and at the theatres and venues where we produce our operas and events.
Look at our recent projects and events below to get a snapshot of what we can deliver. If you are a school or youth group and would be interested in finding out more about how to work with us, please get in touch via info@niopera.com
Outreach Week 4-8 September 2023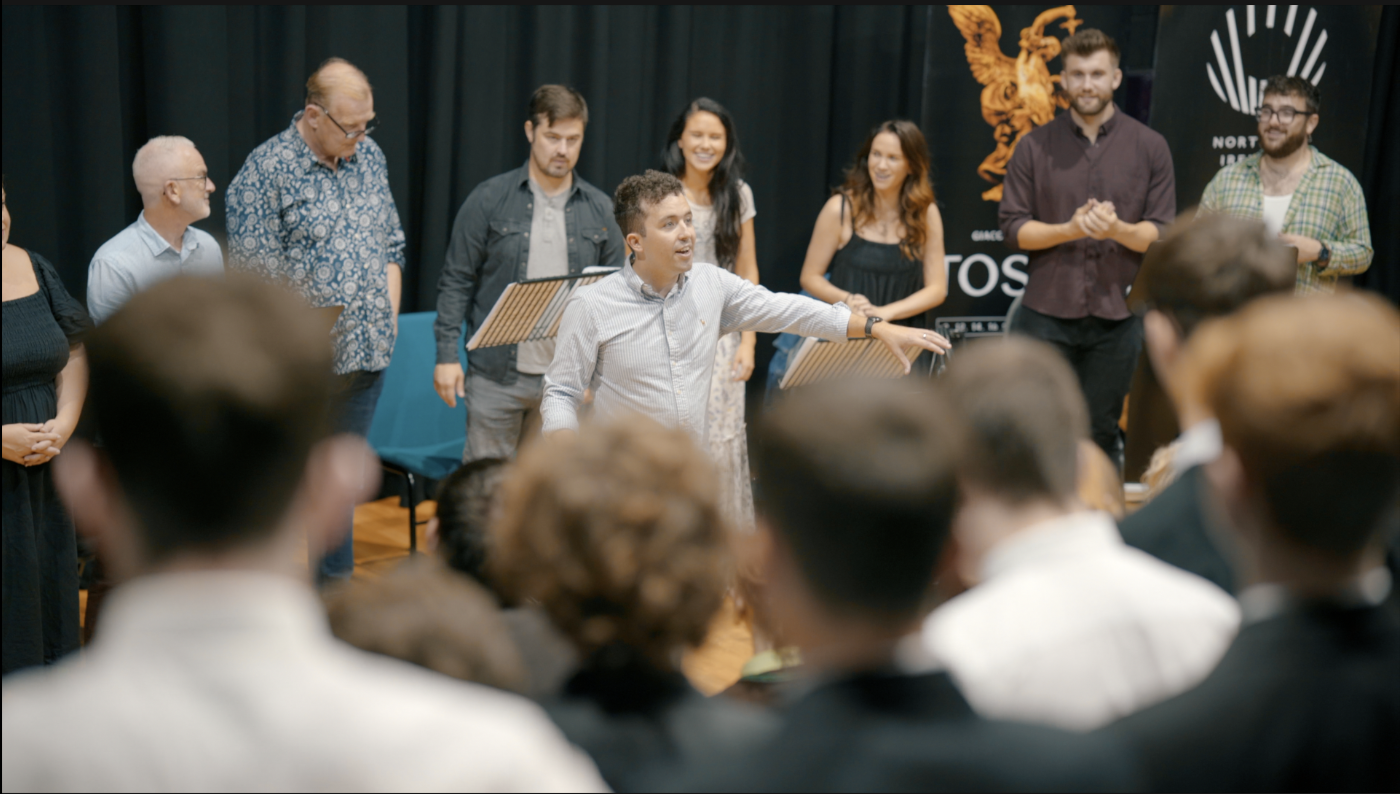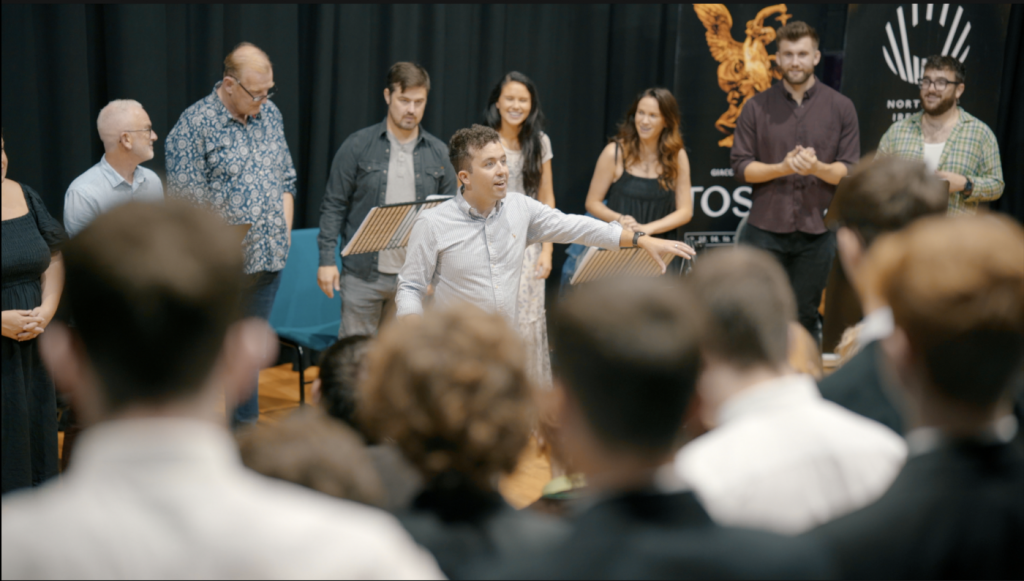 NI Opera's busy week of activities for primary and secondary school children returned from 4-8 September in the historic Grand Opera House with a wide range of different activities.
We invited primary and secondary school pupils in to the Studio Theatre in the Grand Opera House to take part in singing, dance, movement and drama workshops (7-11 year olds) and 'Come and Sing' events for GCSE to A'Level Music Students exploring singing two set texts, 'Les Miserables' and Mozart's Requiem alongside some of NI Opera's company artists.
'Opera Tots' events were held in the daytime for parents and babies under 24 months to experience opera and singing in an interactive environment and an evening dance session of 'Hip Hopera' saw opera meet hip hop led by choreographer Óran Clarke and opera singer Mary McCabe performing the 'Queen of the Night' aria by Mozart.
As part of our open dress rehearsal for community groups, schools and youth groups, children from secondary schools around Belfast watched 'Tosca' free. We also invited the young musicians of the City of Belfast Youth Orchestra and the Ulster Youth Orchestra to watch what was for many their first full opera.
Thank you to all the amazing young people, teachers and facilitators who made this our most successful Outreach Week yet!
Music and Theatre Summer Skills
A free six week programme for 12-18 year olds in North Belfast – each week was led by a different theatre, dance or music professional exploring the skills they use to help bring an opera to the stage. This summer scheme was supported by the Arts Council of Northern Ireland 'Articulate' programme and the Garfield Weston Foundation, with a free breakfast, lunch and snack provided for each participant.
School Singing Workshops
Following the world premiere of our newly commisioned opera for teen and young adult audiences, 'Nobody/Somebody', NI Opera's Outreach Facilitators have been visited primary and secondary schools with a series of singing workshops drawing elements from 'Nobody/Somebody' as well as learning vocal techniques.
Nobody/Somebody, February 2022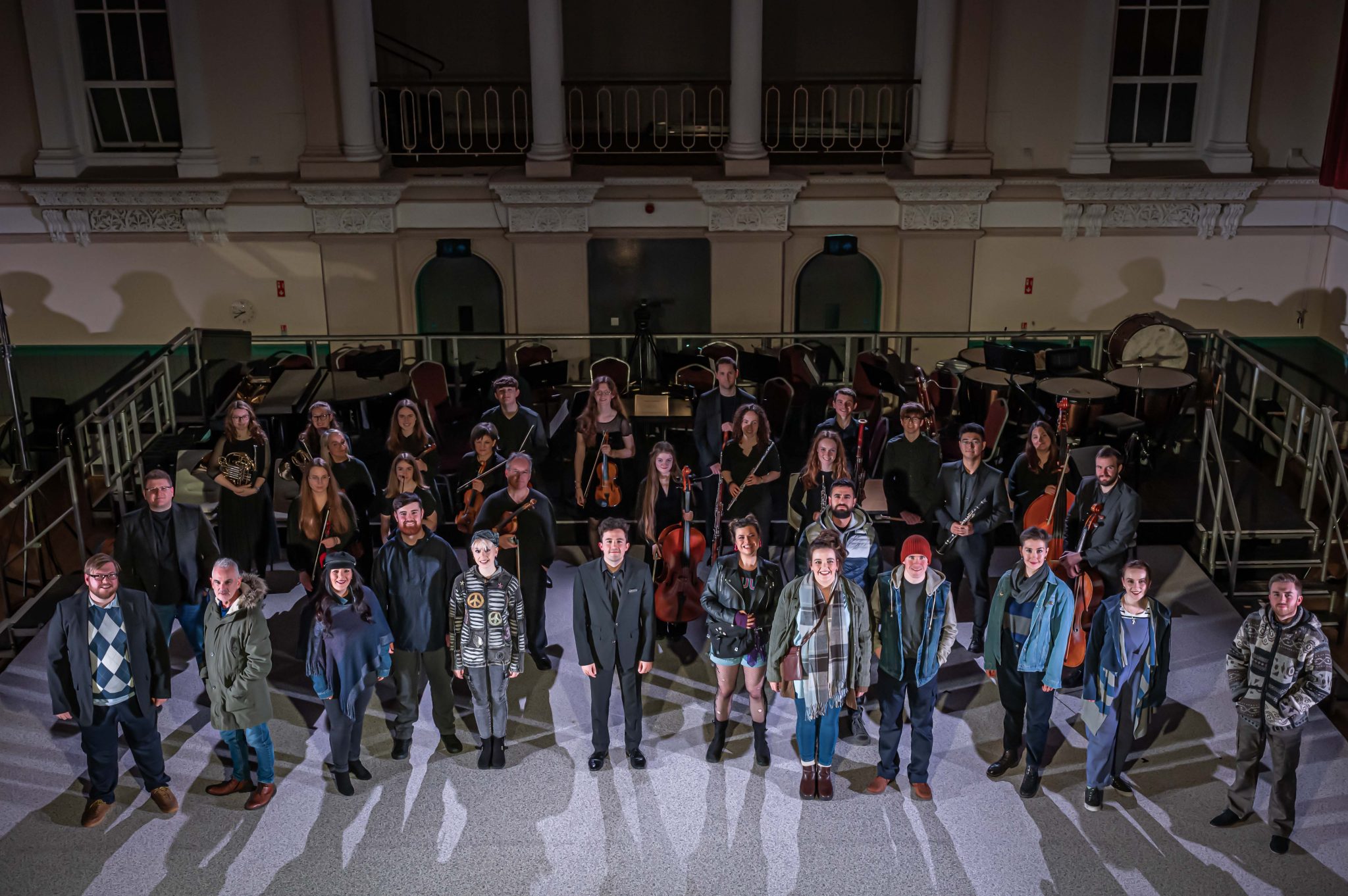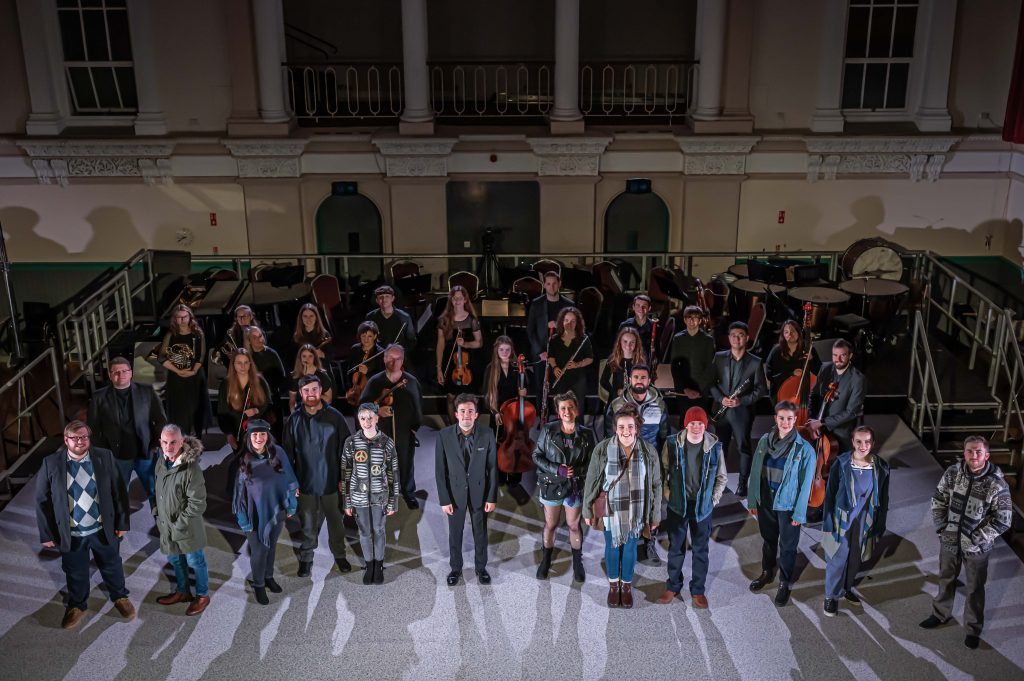 Northern Ireland Opera engaged the young musicians of the Ulster Youth Orchestra to perform in this brand new opera which we commissioned for a teen/young adult audience. The opera explores themes of activism and homelessness and is inspired by the work of the young activists of the PPR Organisation in Belfast who are one of NI Opera's community partners. NI Opera also worked with Springboard Opportunities to engage 5 young people who were interested in theatre careers to work in paid creative and technical roles on the opera's production.
Browse our gallery of educational projects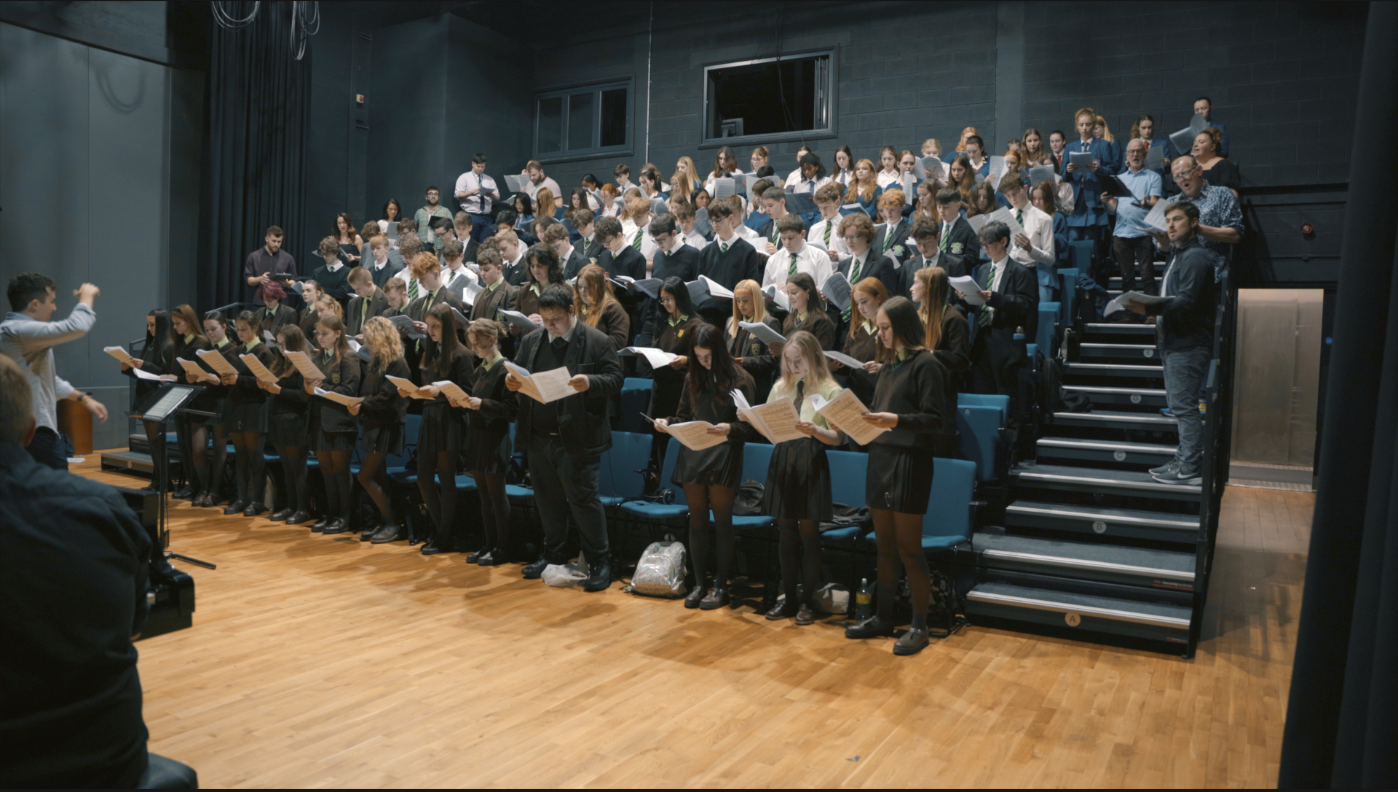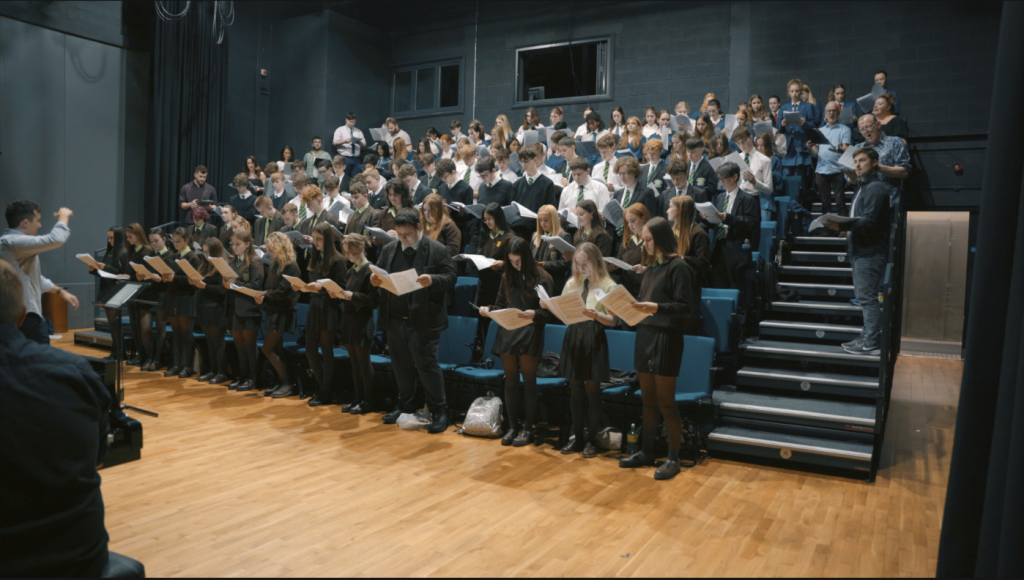 If you'd like to find out more about our education programmes for 2023/24 or how to take part, please contact info@niopera.com